Method: Brew                                                                                                      Coffee: 25g – Coarse grind
Water: 350g, 95ºC
Heat the Cafetiere with warm water and discard. Preheat 350g of water to 95ºC
Add 25g of ground coffee to the cafetiere
Add the water
Place on plunger and wait for 4 minutes
Plunge and serve
Heat up your Cafetiere or French Press by pouring some heated water into the pitcher until it is warm to touch before discarding this water. Preheat the 350g of water to 95ºC. If you don't have a thermometer, bring the water to the boil and let it rest for around 30 seconds before pouring into your French press.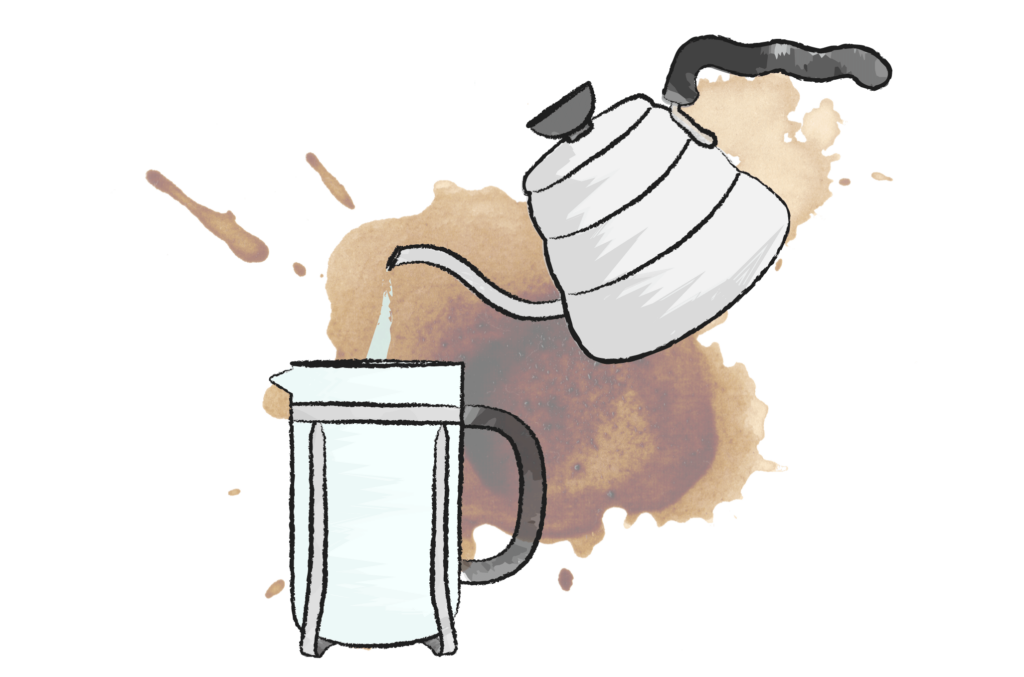 Remove the lid and plunger from the pitcher and pour the ground coffee in.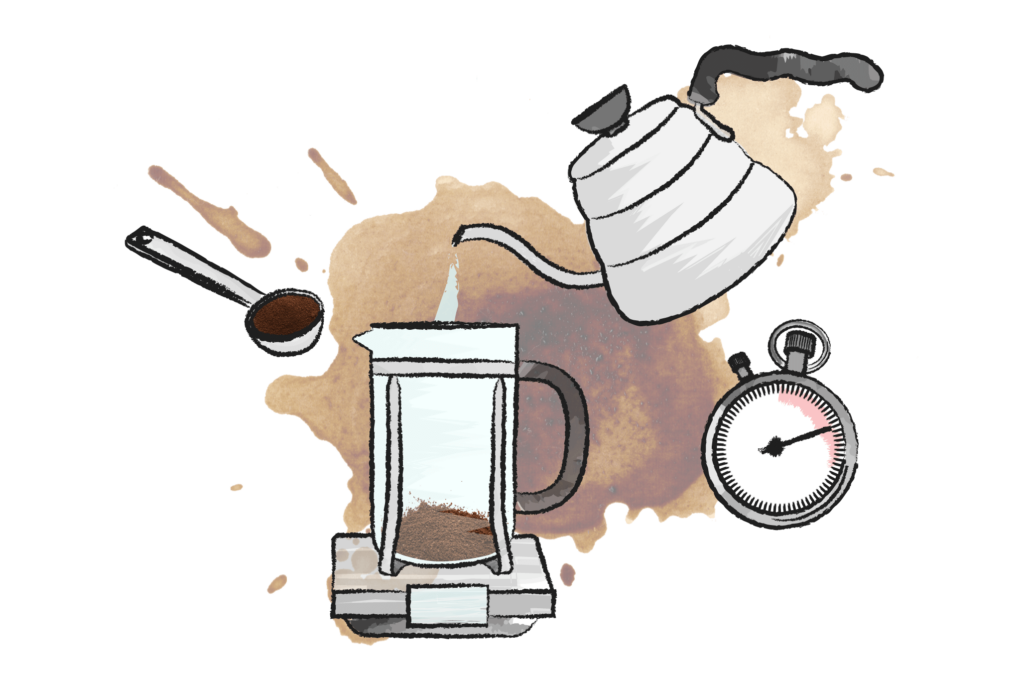 Add 350g of water in one go making sure that all the coffee grounds are wet.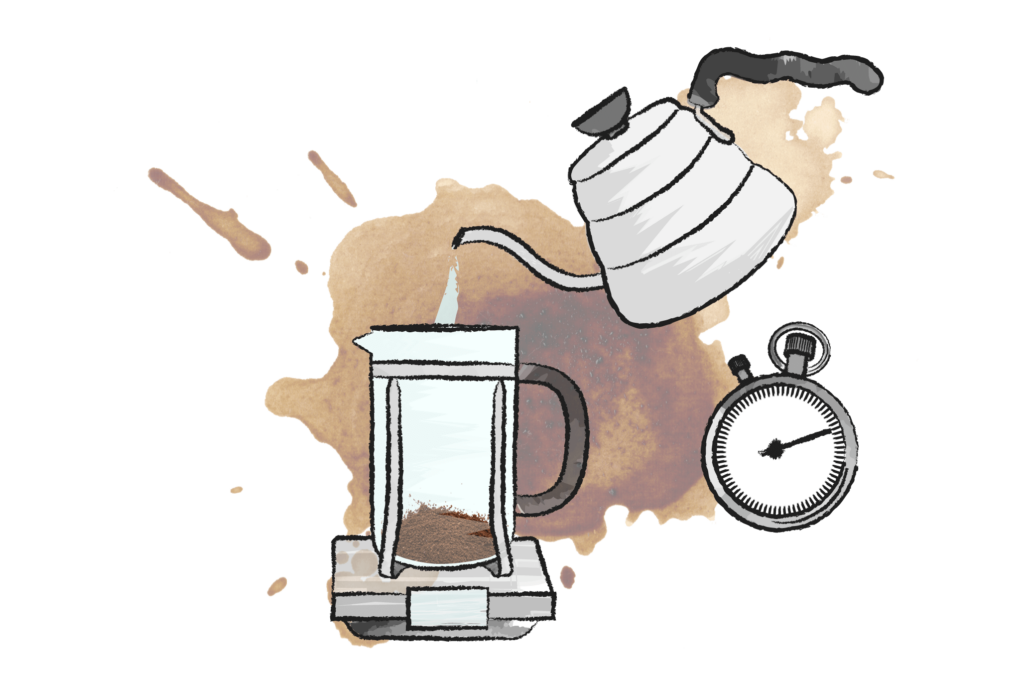 Take the lid and pull the plunger all the way up and lace on top of the pitcher. Don't push the plunger down just yet. Set the timer for 4 mins and let the coffee steep. When the time is up slowly push the plunger down stopping if you feel too much resistance.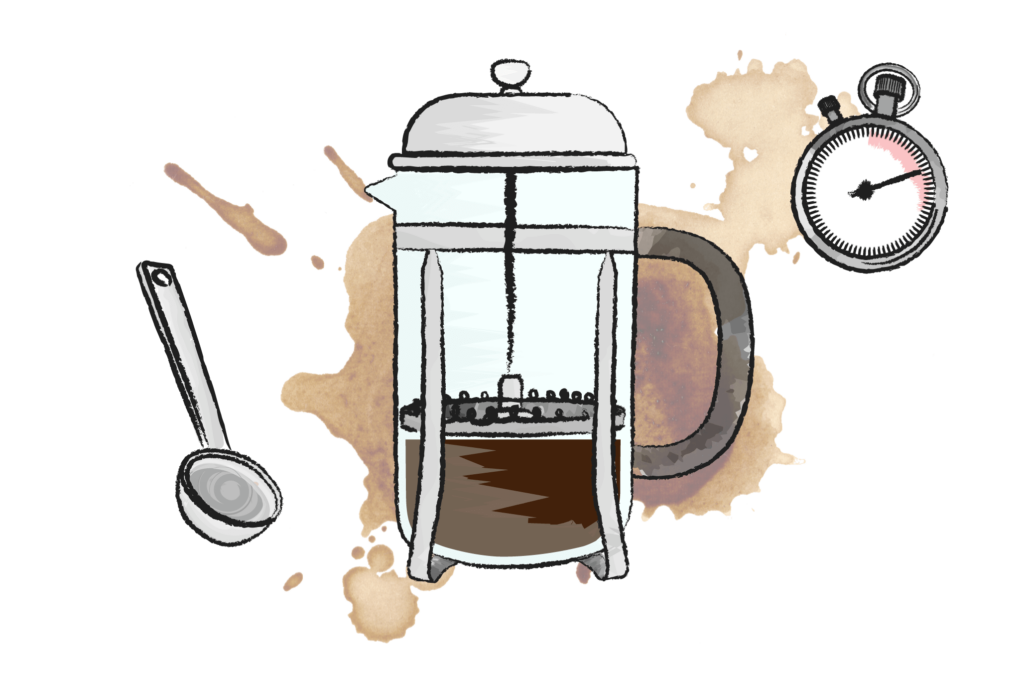 Decant the coffee into cups straight away to make sure that the coffee doesn't continue to brew and enjoy! (We recommend leaving the last 10% of coffee in the pitcher as this will contain too much of the coffee silt)
Need another brewing guide?